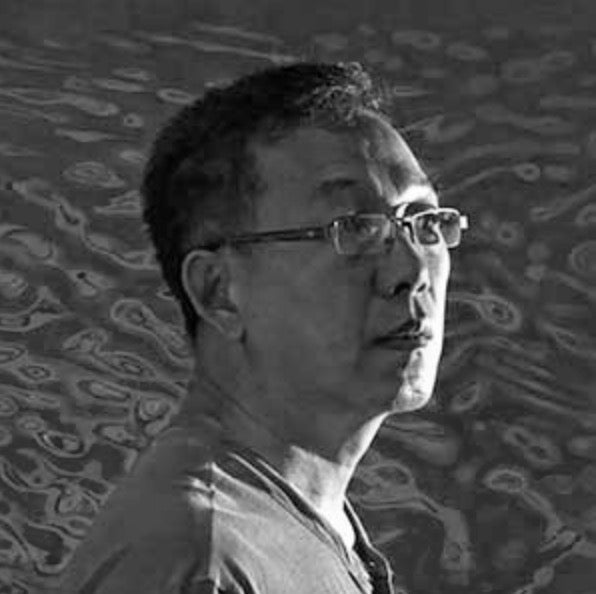 HOE SAY YONG
Hoe Say Yong (b.1956, Singapore) A master in capturing the fluid dynamics of water and its ability to reflect light, Hoe Say Yong studies the ripples of moving water with zeal, producing soothing paintings of the most abundant compound on Earth's surface.
MAJOR EXHIBITIONS AND COLLECTIONS
Selected Solo Exhibitions:
2014 | MIAF Unesco Art Festival 2014,
Seoul, Korea.
2015 | New Mindscapes : EY Asean Art
Outreach, Ernst & Young Art Gallery, Singapore.
Innerworld
- Curate Gallery, Kuala Lumpur, Malaysia.
Innerworld
- Pipal Gallery, GuangZhou, China.
2019 | Innerworld 2 - Pipal Fine Art,
Malaysia.
Selected Group Exhibitions:
2015 | First KLCA Alumni Art Exhibition,
Kuala Lumpur, Malaysia.
2016 | The 8th Asian Art Exhibition –
Malaysia 2016, Wisma Kebudayaan SGM, Kuala Lumpur, Malaysia.
2016 | Invitation Exhibition of Contemporary Art, Tainan, Taiwan.
2017 | Art Stage Singapore 2017, Singapore.
Malaysia
- China Cultural Art Exhibition 2017, Kuala Lumpur, Malaysia.

Award and achievement:
2011 | Grand
Prize "Asia Art Award", Korea Culture Art Research Institute, Korea